Board of Management Nominees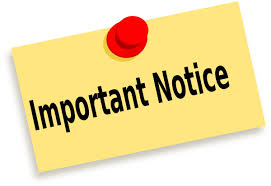 As Secretary to the Board of Management of Ramsgrange Community School I am now seeking nominees for the two positions of Parent Nominee to the Board of Management for its new term 2021-2024. Should you wish to nominate somebody please email me – name, student in school and confirmation that the person you are nominating is agreeable to the nomination on/before Wednesday September 23rd at 12pm. Late nominations will not be considered, at least one nominee must be a mother as per Standing Orders.
Important note – this position is one of parent nominee and not parent representative, it is voluntary and training will be provided.
thank you,
Rachel O' Connor
rachel.oconnor@ramsgrangecommunityschool.ie