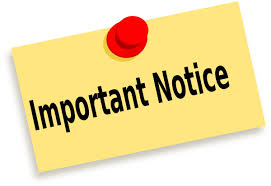 Many sections of the Education (Admission to Schools) Act 2018 have now been officially commenced.
One particular requirement is that schools would review their admission policies within 3 months of 1 February last and submit a revised version to their trustees for approval. Central to this review is a consultation process with staff and parents.
Accordingly, parents/guardians with views on this matter are invited to email me at office@ramsgrangecommunityschool.ie before 31 March.
The relevant Department of Education and Skills (DES) circular 07/2020 may be accessed by clicking here.