1st RCS Variety Concert – A sell out!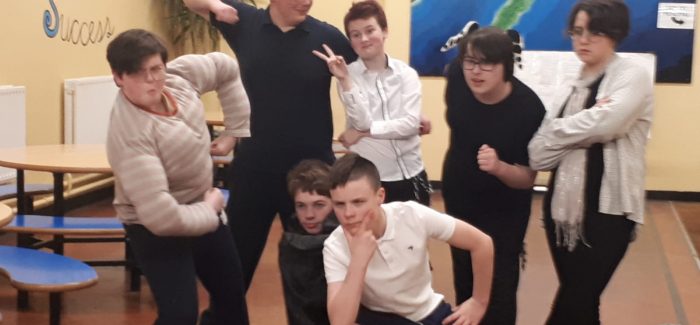 Ramsgrange Community School held their first New Year's Variety Concert last Thursday night. School students and local talent performed to a packed house for over 2 hours. Irish Dancing sisters Mia, Isabelle and Grace Walsh got the night off to a great start displaying some of the All Ireland and World Championship Dancing talent. They were followed by local Trad Band Green Road who had the crowd up stamping their feet. They were followed by the very talented duo, Katy Fitzgerald (singer) and Patrick O Brien (guitar) who performed a White Stripes and Oasis number of songs. Following the interval, our RCS Drama Group performed a scene called Superhero. Two more very talented singers, Emma Davitt and Saidbh then followed with beautiful solos. The night was rounded off with the brilliant school choir, directed by Ms. Avril Buttle & Ms. Laura Miskella. The school Principal thanked Ms Mary Cullinane who organised, directed and was Master of Ceremonies on the night. Sponsors of the Grand Draw (Floods Supermarket, Lloyds Pharmacy, Wellingtonbridge, Wallaces Supermarket, Roches Bar / Restaurant, Duncannon, Campile Pharmacy, Fort Conan Hotel, Duncannon and The Treasury, New Ross) were also thanked. Such was the success of the night, it is sure to become an annual fixture.
A massive big thanks to Ms. Cullinane!!