Entrance Assessment for Incoming 1st Years – Sept 2017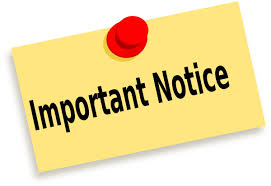 Entrance Assessments for incoming 1st years will take place in RCS on Saturday February 4th at 9.30am sharp to 1pm. A snack will be provided for students at 11am.
A consent form for Information Release from National School will be sent to National Schools this week. Please sign this consent form and bring it with you on the 4th.