Subject Overview
Materials Technology (Wood) is concerned with the application of knowledge and materials processing skills, through the mechanism of the design process, to facilitate students' exploration of their role in making and shaping their environment.
Content
Project Design and Realisation:
Design briefs/appraisal
The process of design
Communication of design
Materials
The Timber Industry
Tools and Tooling
Joints, Fasteners and Fixtures
Shaping and Forming
Experiments
Health and Safety
Assessment
Materials Technology (Wood) is assessed at both Ordinary level and Higher level by means of a terminal examination paper and a student project.
Documentation
Junior Certificate Materials Technology Wood Syllabus
Related links
State Examinations Commission
Department of Education and Science
Techno Teachers Association
Scoilnet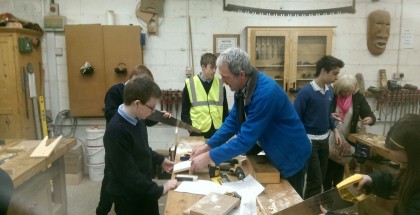 May 13, 2016 | Rachel O' Connor
Bevel Furniture are bespoke furniture makers and their mission is not just to sell you a piece of hand-crafted contemporary or traditional furniture, but to become lifelong partners.
With the attention to detail each piece is personally signed and dated by … Read More