6th Year PT Meeting Weds Nov 20th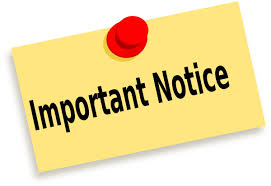 Parent / guardian meeting for our 6th years and LCA2 students will take place on Wednesday November 20th at 4.15pm to 6.45pm sharp.
Students are asked to attend with their parent/guardian and to bring their school journal.
School reports are available online on VSware – please log in to view BEFORE this meeting.
Thank you. Ms. O Connor.