Open Night 2018 – Sept 27th 6-9pm -invite to 5th and 6th class pupils!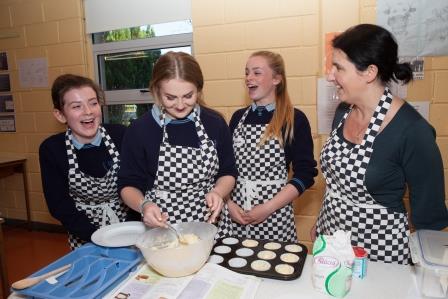 Our Open Night is on Thursday September 27th from 6pm to 9pm.
Ramsgrange Community School will hold its' annual Open Evening on Thursday September 27th. 5th and 6th class pupils from nearly 20 different National Schools are invited! All guests will be greeted at the door by Principal, Rachel O' Connor and Deputy Principal, Tracey Edwards.
Guests will be brought on a tour around the school by 6th year Prefects and members of the Student Council. Teachers and students will meet Pupils in their classroom showcasing their particular subject areas. Science always proves to big a very popular on the evening with pupils doing 'magic tricks', dissecting organs and even creating their own 'slime'! Woodwork, Art and metalwork combined and Pupils should leave us very proud of themselves having created something special!
Pupils will be kept busy with Maths & Geography Quizzes. Our students will be playing music on the stage !!
We are very excited about meeting you all and welcoming you into our very quickly growing school community.