Amazing TY Junk Kouture – Well Done!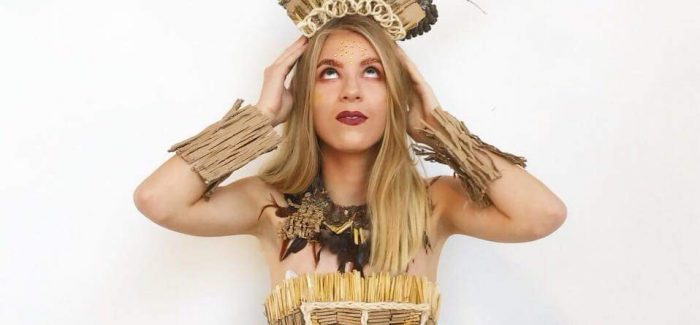 Well done to Evelyn Stebbing and Laura Ryan who represented RCS in the Junk Kouture National Finals last week! We are very proud of you girls! A big thank you to Ms. Buttle, their Art Teacher! Thank you to Ms. Walsh who organised the supporters bus and to Bank of Ireland for their support!
Bank of Ireland Junk Kouture is a national contest which encourages young designers in second level education to create striking couture designs and impressive works of wearable art from everyday junk that would normally find its way into the bin. Bank of Ireland Junk Kouture aims to inspire and ignite passion in these teenagers while at the same time subtly educating them about the importance of recycling and reusing waste. Over the last seven years, Bank of Ireland Junk Kouture has established itself as the premier recycled fashion competition for teenagers throughout Ireland and Northern Ireland and in 2015 extended it's creative platform to Scotland.
Well done to our brilliant TYs and their Teacher Ms. A Buttle!!!